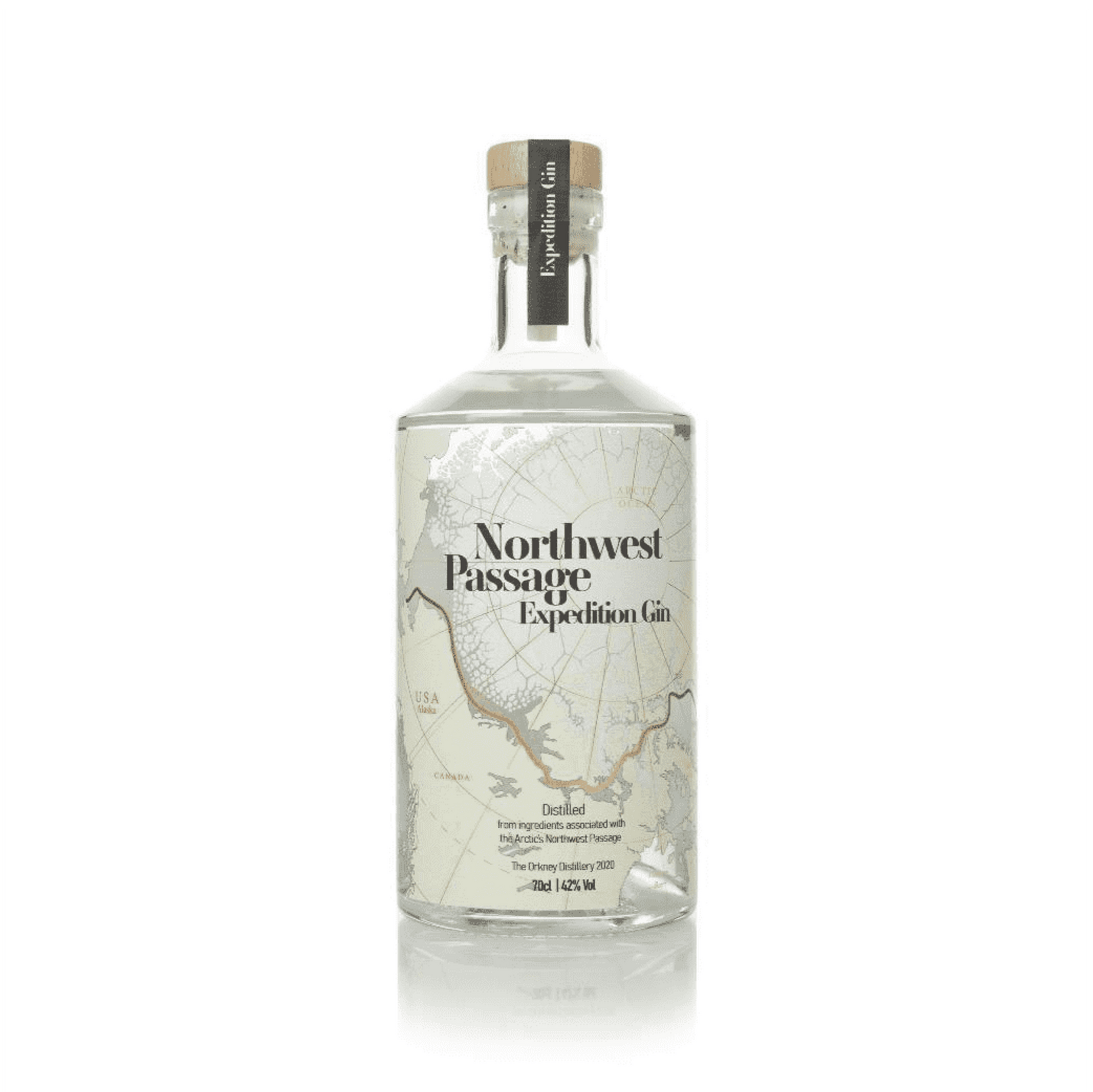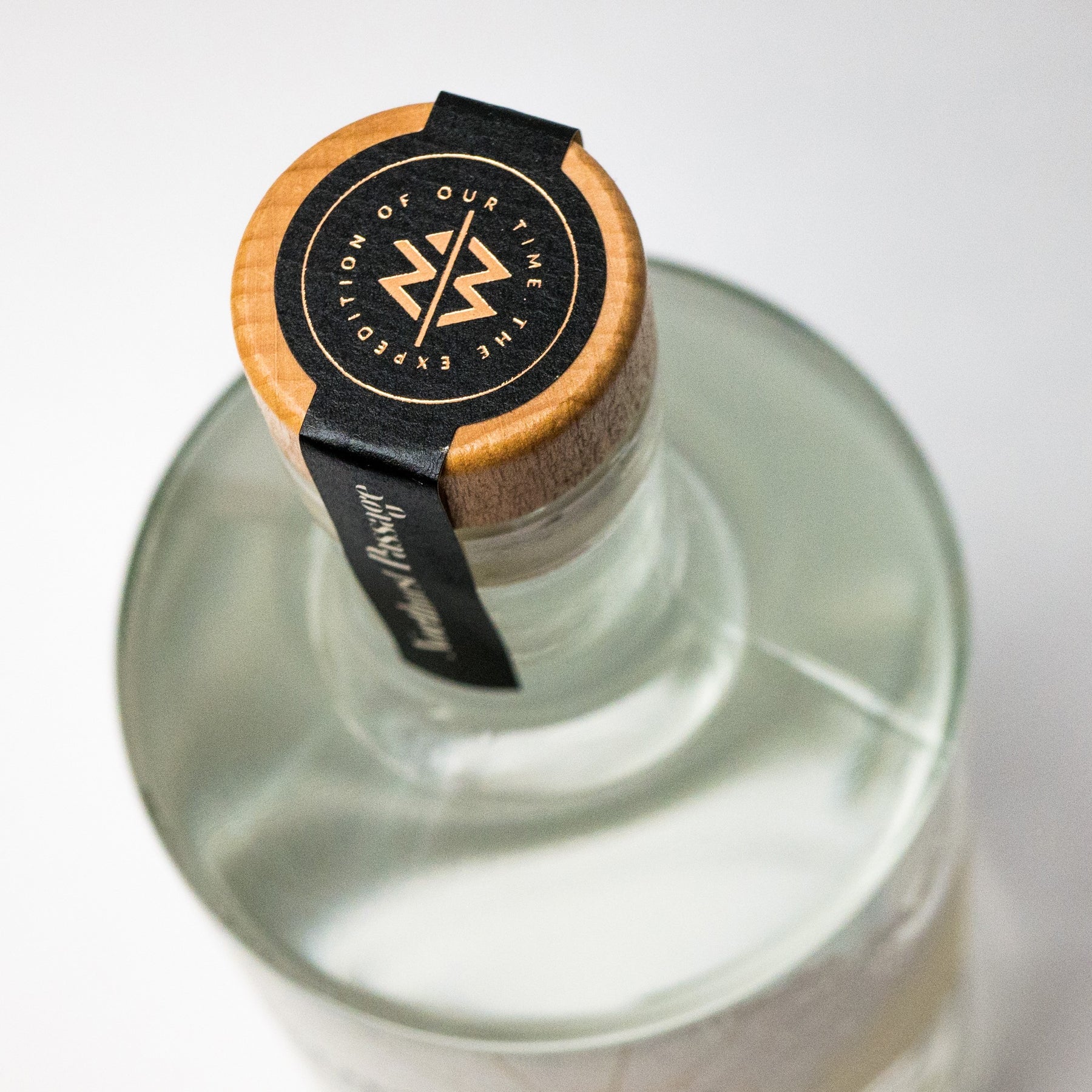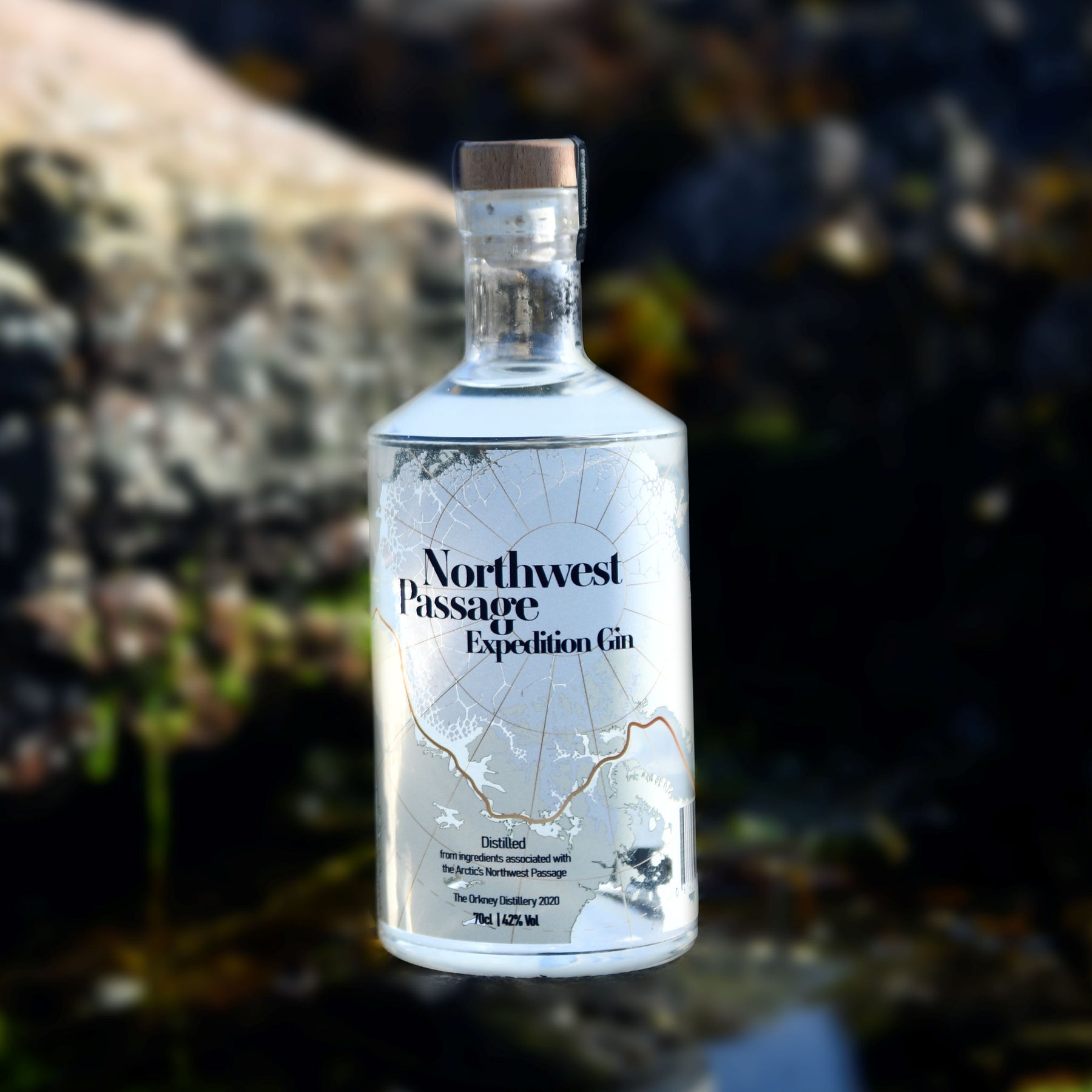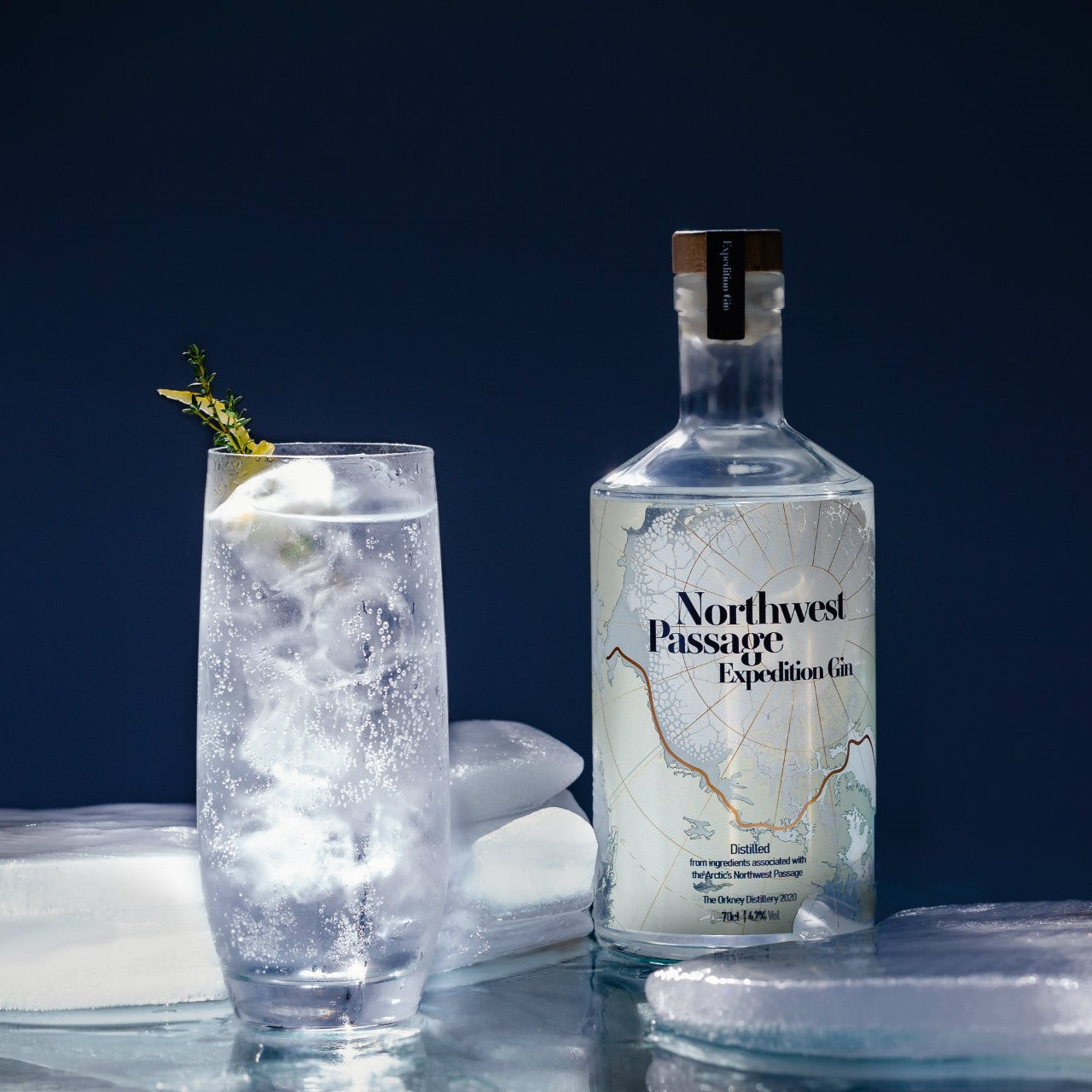 Northwest Passage Expedition Gin
This amazing gin was developed to help fund a team of adventurers and ocean rowers aiming to be the first to row the Arctic's Northwest Passage, known as the Last Great First, and to support marine conservation through a partnership with Big blue Ocean Cleanup.

Flavoured with botanicals from the shores of Orkney and the Hudson bay, this true Spirit of Adventure recognises the deep historical links between the Orkney Islanders and the Northwest Passage.

The unique flavours are drawn from Sugar Kelp, Angelica Archangelica, Ramanas Rose, and Burnet Rose. The Angelica root adds a hint of sweetness that is balanced by a subtle, floral note from the roses. The addition of lemon peel and calamondin brings the bright, citrus notes to the gin and the sugar kelp, a seaweed, adds a mild saltiness to the palette, connecting the spirit to the sea. Water used comes from the same well used by the legendary explorers Captain James Cook and Sir John Franklin - just one sip will transport you back to the Age of Discovery. It is truly the adventurous spirit.

Follow the teams expedition to the arctic on Facebook at @nwpexpedition and support marine conservation with @BigBlueOceanCleanup.

You can also learn more about the expedition - and the team behind it - at www.nwpexpedition.com
Orcadian sugar kelp brings a rugged coastal saltiness, followed by subtle, sweet citrus notes from lemon peel and calamondin fruits.
A hint of liquorice accompanies the dry, delicate finish.
Perfect Serve
Serve over ice with a neutral tonic and garnish with a slice of lemon and a sprig of samphire. The lemon compliments the citrus tones while the salty nature of samphire sits well with the Sugar Kelp to give a coastal feel.

Alternatively, shake and serve in a rocks glass (or in a highball topped with soda) and garnish with Thai basil and a blackberry. The citrus from the gin and lemon balances with the sweetness from the apple and the Thai basil on the nose gives a wee bit of spiced aromatic to the drink.