Spend the afternoon with us here at The Orkney Distillery. Our staff will take you on a full tour to explore the process of making our Kirkjuvagr gins. You will then craft your own gin recipe under the guidance of our staff, with over 30 botanicals to choose from. Having selected your individual botanicals, you will oversee your miniature still and distil your very own gin! Your spirit will be bottled with a personalised label for you to take home at the end of the day. Whilst you're here you can enjoy complimentary Kirkjuvagr gin and tonics as well as nibbles from local food producers. We will end the day with a blind taste test to see which gin is the most popular!

The gin making experience runs from 11am to 4pm. The cost is £190 for a 1-person still and £275 for a 2-person still, with a 6-person minimum.

Please contact us on 01856 875338 or at info@orkneydistilling.com to book.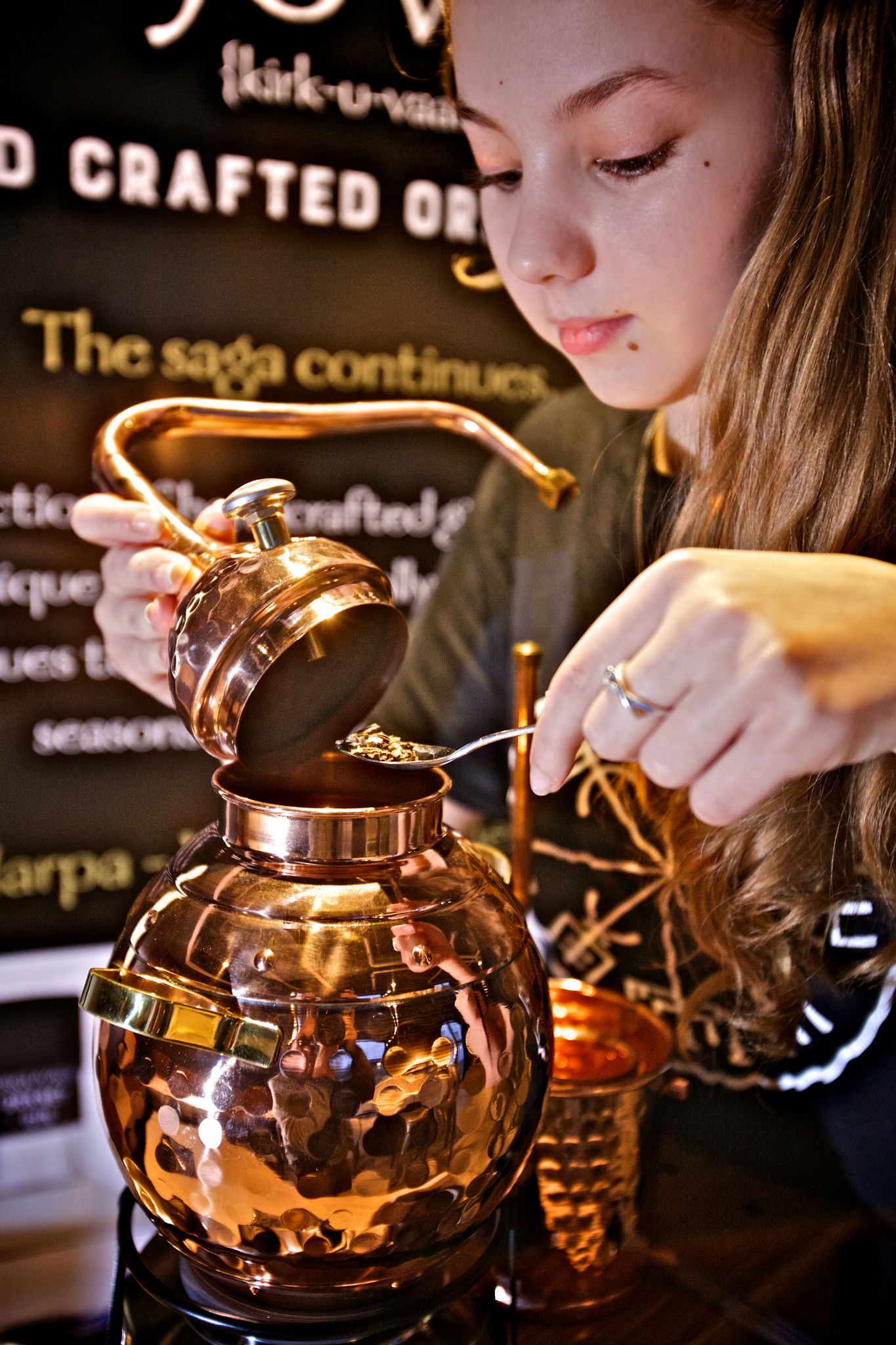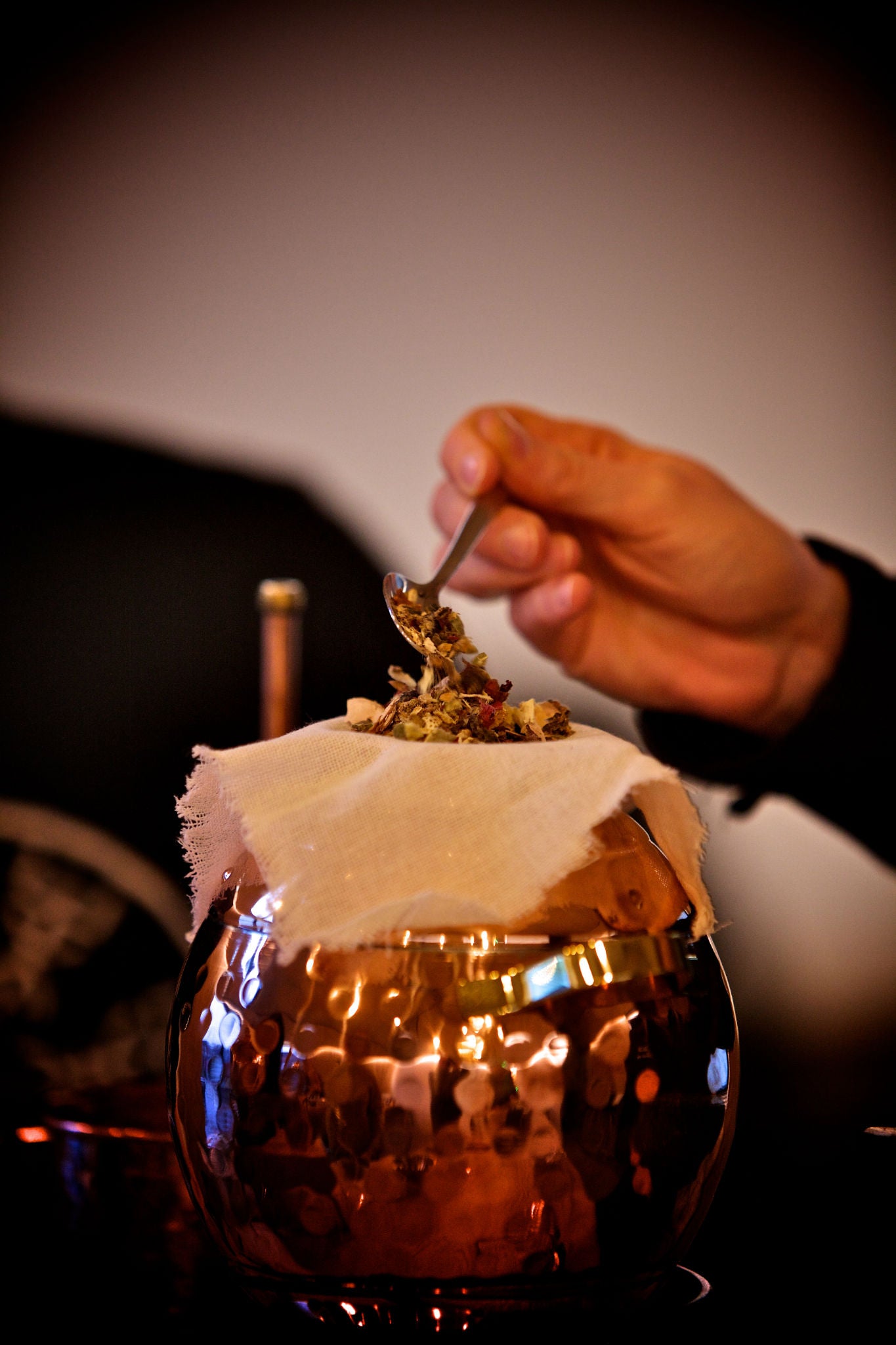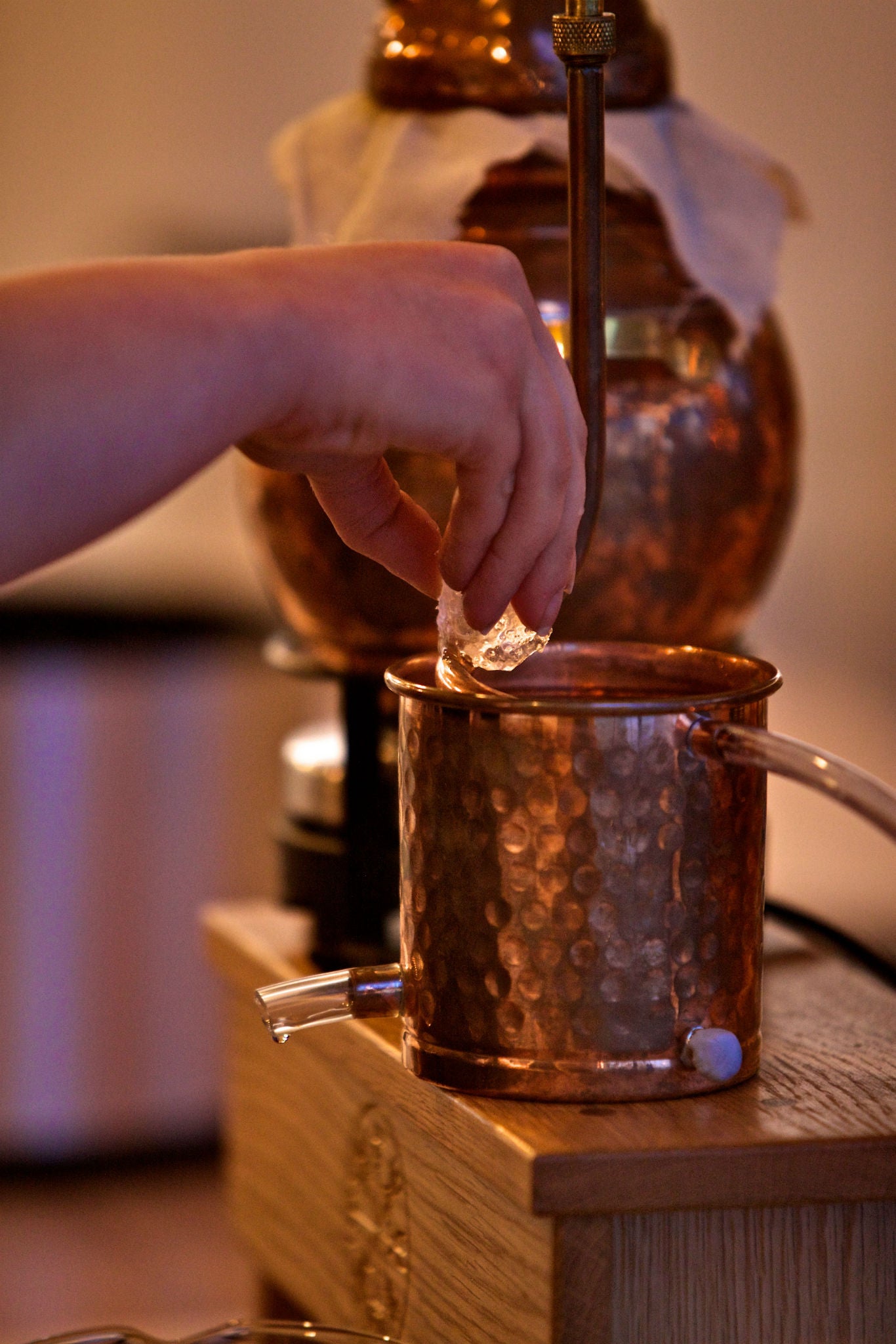 Situated in the main area of our distillery and visitor centre, the Coffee & Gin Bar is an ideal place to relax and watch Kirkwall's bustling harbour-front. You can join us before or after your tour, or just pop along to speak to our knowledgeable staff about our Kirkjuvagr Orkney Gin and merchandise.
Bottles of our Kirkjuvagr Orkney Gin are available to buy from our retail area. We also have a range of merchandise on offer including our branded gin cocktail glasses, bar blades, sweet treats and more.
The Orkney Distillery holds a function space which is ideal for gin tasting events and private parties. We'll be announcing our own events in due course, but if you are interested in booking the space for your own function, please get in touch.
The Orkney Distillery and Visitor Centre has an accessible entrance from Ayre Road, accessible toilets and a lift to allow all visitors to reach the first floor.
Under 18s are permitted in the distillery and we provide activity sheets for this age group. Anyone under the age of 18 must be accompanied by an adult.
Tours are open to all ages with a reduced rate for under 18s where no alcohol is provided. Please be aware that we operate under the 'Challenge 25' Policy and as such, we may ask for photo ID as proof of age. If you have paid for a full price ticket but cannot provide proof of age when requested we regret that no refunds can be given.
Any individual, or group of individuals who are intoxicated will be refused entry and not offered a refund or exchange.
We support the Scottish Government's Zero Tolerance campaign towards drinking & driving, and recommend visitors who intend to consume alcohol arrive on foot, or by public transport.

Photography is permitted except in the distillery room. However, we don't allow filming unless you've made prior arrangements with us and provide the relevant compliance and insurance documents. From time to time we or other authorised third parties may carry out photography or other recording at the distillery and any images or recordings may feature visitors. Visitors consent to the use of such images by us in connection with advertising, promotions or monitoring and acknowledge that the copyright in such images rests with us and/or any authorised third party of Orkney Distilling Ltd.
The distillery is a controlled working and manufacturing environment, and you should exercise due care and attention on the tour. Distillery staff may draw your attention to specific health & safety procedures to which you must adhere. If the fire alarm sounds during your tour the tour guide will direct you to the nearest exit and muster point.
Due to increased visitor numbers during peak season and the nature of our tours being at scheduled times, pre-booking for a tour is strongly advised.
Cancellation Policy
Cancelled Orkney Distillery and Visitor Centre tour bookings will be subject to a cancellation charge of £10 per head up to 48 hours prior to your booking, and no refund will be offered for cancellations within 48 hours of your booking. Please call us on Tel: 01856 875338 if you require to discuss further.

We reserve the right to refuse the sale of alcohol under the terms of the Licensing (Scotland) 2005 Act.

In the event of total closure of the distillery, any tickets issued for tours on the day of closure will be exchanged or refunded at the price paid for them but no further compensation will be offered.

We reserve the right to alter the content, times and prices of our tours.