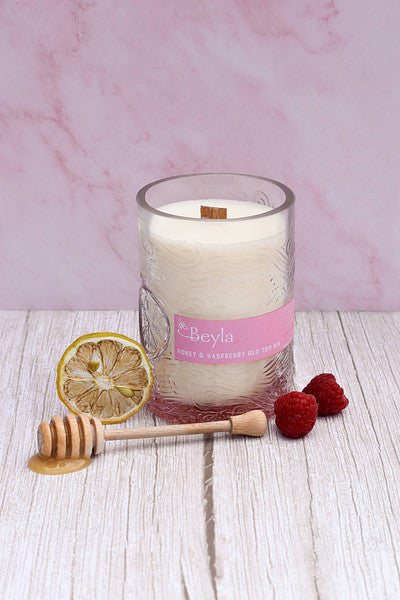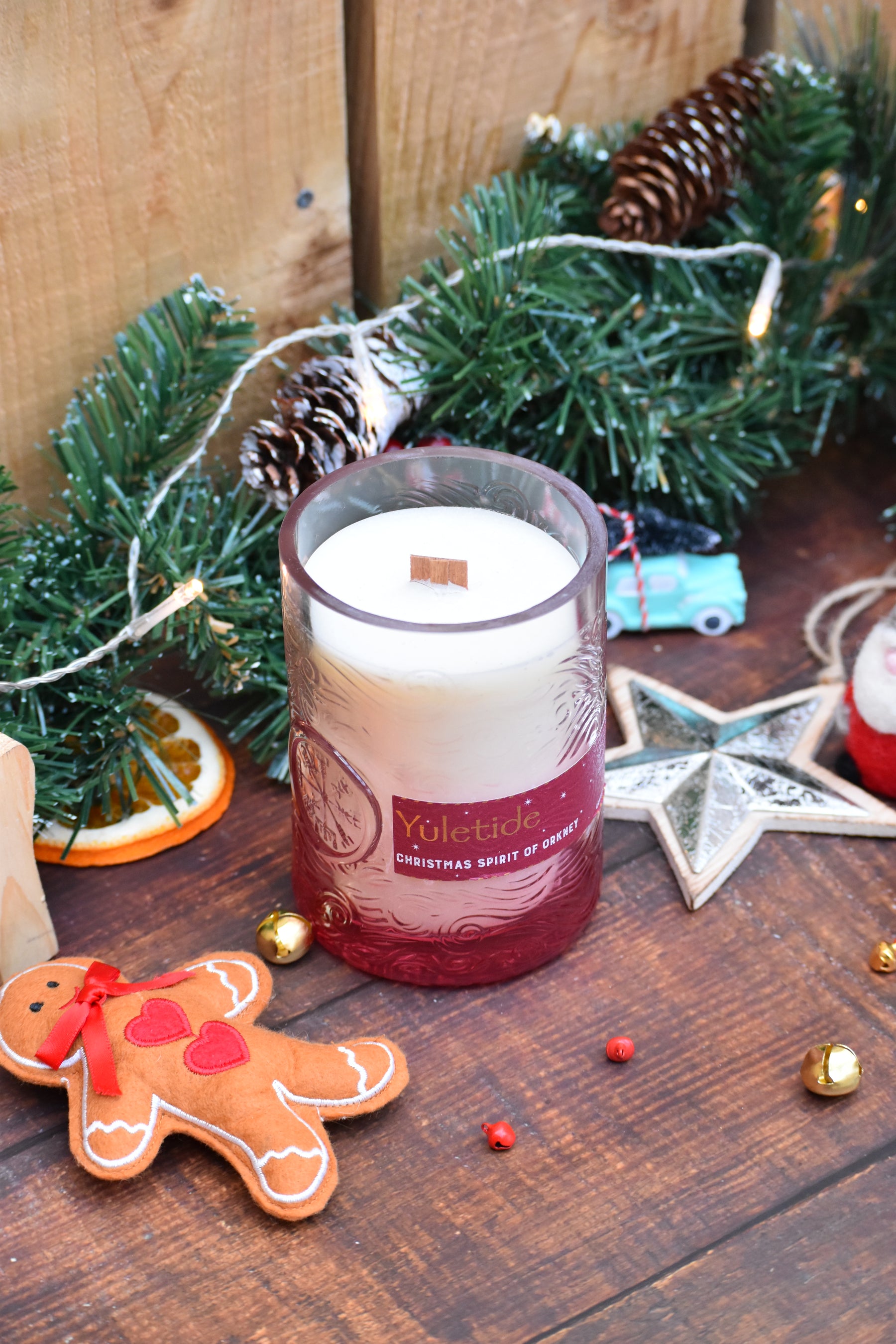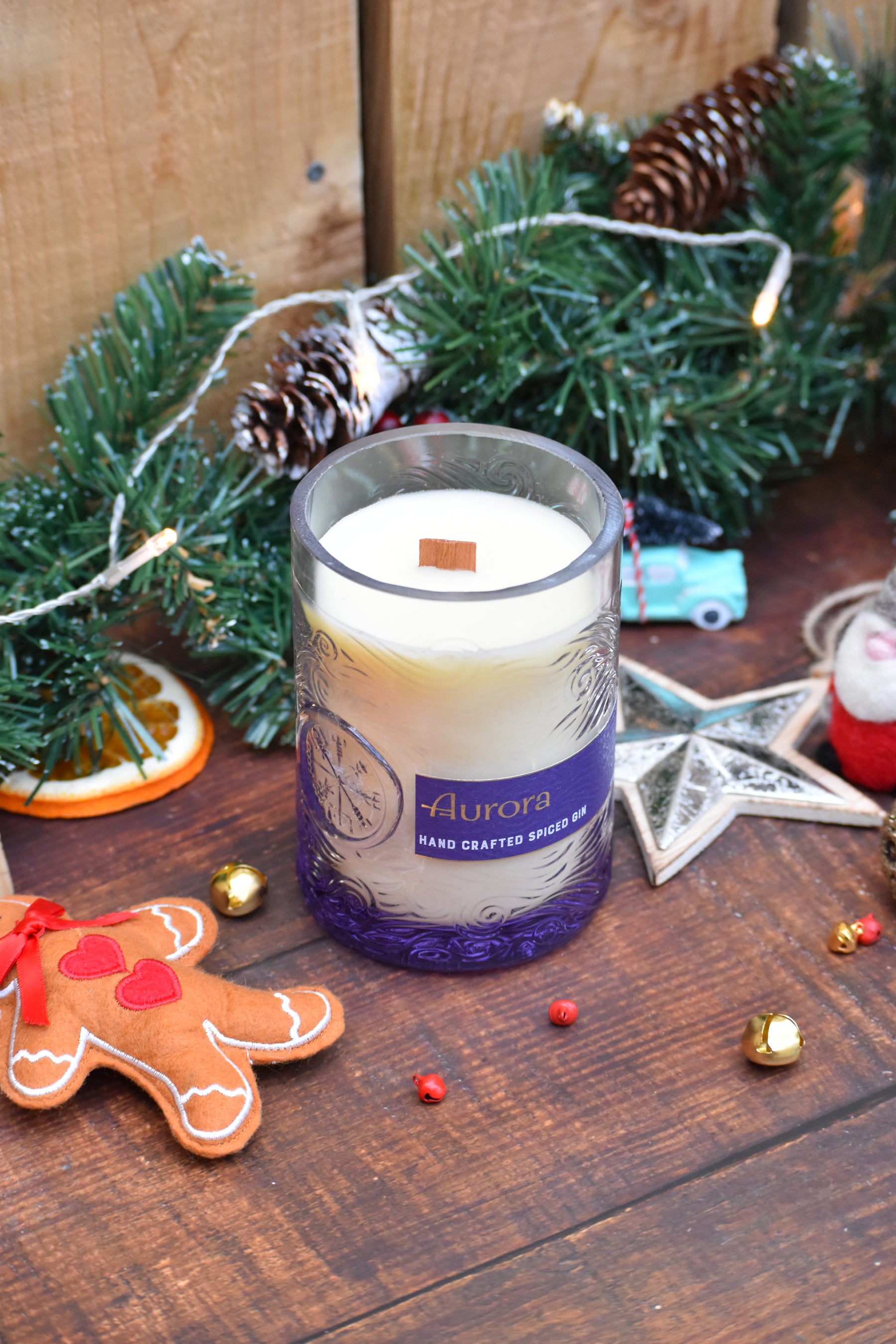 Upcycled Kirkjuvagr Gin Candle
You can now enjoy the delicious aromas of our Kirkjuvagr Gin in candle form!
Handcrafted by Nature Reclaimed using empty bottles from our Distillery, these candles contain natural wax made with essential oils, which have been carefully selected to replicate the botanical notes found within our gin. 
~
Top notes:
Beyla: Raspberry, Honey & Citrus.
Aurora: Clove, Cinnamon, Citrus & Nutmeg.
Yuletide: Mandarin, Orange Flower, Patchouli & Vanilla.
~
Details
Dimensions: 8.5 x 12.5cm
400g net
~
Candle Care
We advise you to cover this candle in between uses to maximize the longevity of the scent.
Wooden wicks should burn down with the candle but can be easily trimmed with nail clippers if the flame gets too high, it is recommended to keep the wick at 5mm above the wax for optimal burn.
As with all candles, it is important not to leave them burning unattended and to only light on a level, fire-resistant surface.