Reflecting the boldness of our Norse ancestors, the clarity of our seas and the purity of our air, Kirkjuvagr is a hand-crafted Orkney gin for the modern, discerning gin enthusiast.
This is the big bottle, 70cl of lovingly prepared Orkney gin in our bold and stylish bottles.
Nose: Fresh sea breeze with a sweetness reminiscent of sherbet, lemons and pine.

Palate and finish: Starts warm and sweet with a hint of spice, followed by a floral, smooth and long finish.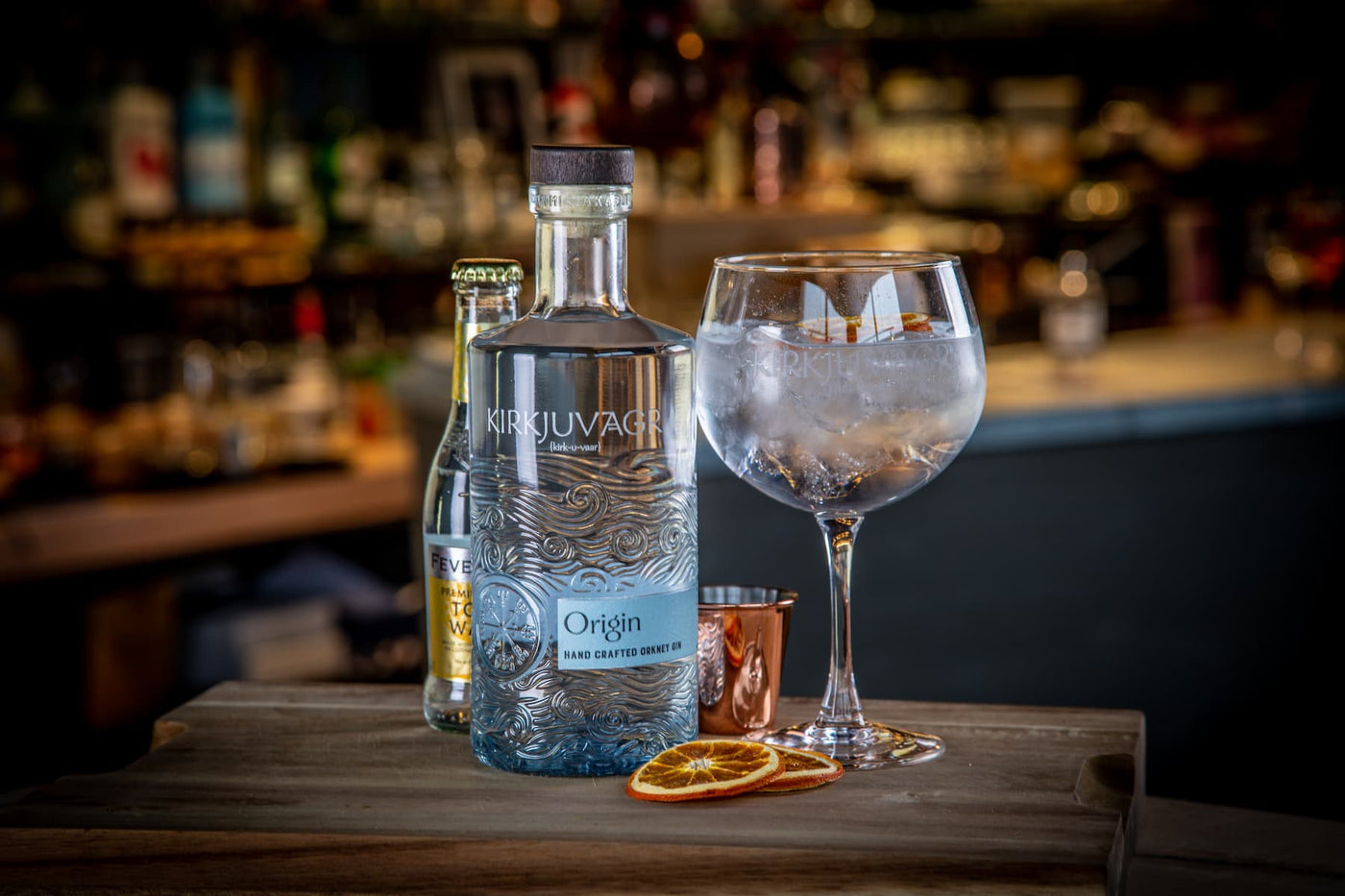 Perfect Serve
Serve Kirkjuvagr over ice, with your favourite Indian tonic and garnish with fresh orange peel. Alternatively, at 43% Kirkjuvagr is remarkably smooth and makes the perfect Martini.