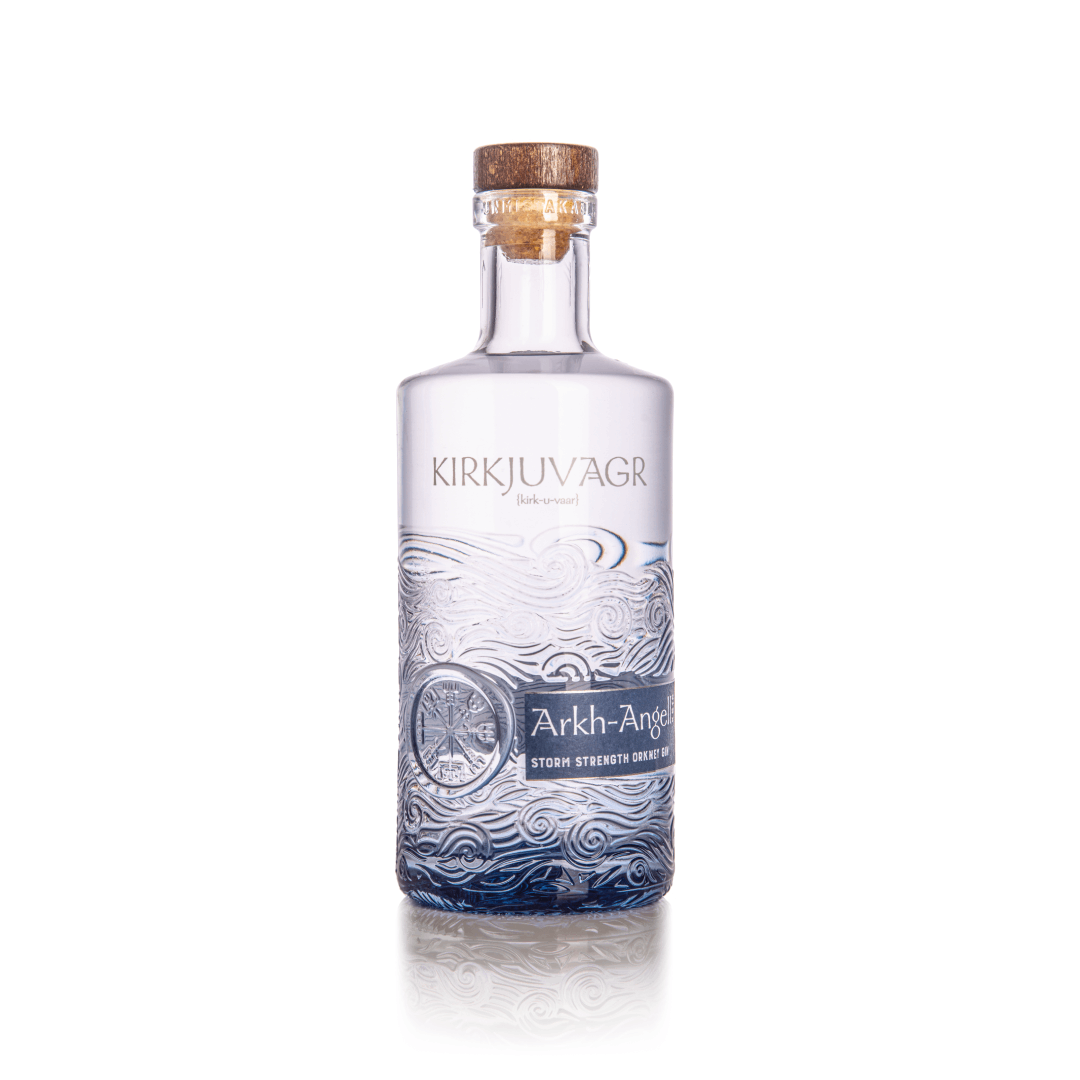 Arkh-Angell - Storm Strength Orkney Gin - 70cl
Stronger - More Intense - Our Testament to Seafarers
Arkh-Angell is our Navy Strength gin and pays homage to the proud seafaring heritage of Orkney.
It retains the smoothness and characteristics of our original Kirkjuvagr, but at 57% ABV, the increased strength brings new depths to its complex flavour profile.
Arkh-Angell is a tribute to generations of island seafarers, and carries the name of a local fishing boat that has a place close to the heart of many Orcadians.  The gin's name also reflects the use of a locally grown variety of Norwegian angelica, called Archangelica, taken to the Islands centuries ago by sailors from the North.
Arkh-Angell maintains the integrity of Kirkjuvagr but at 57% carries a remarkably powerful, yet smooth finish with notes of pine and a hint of liquorice.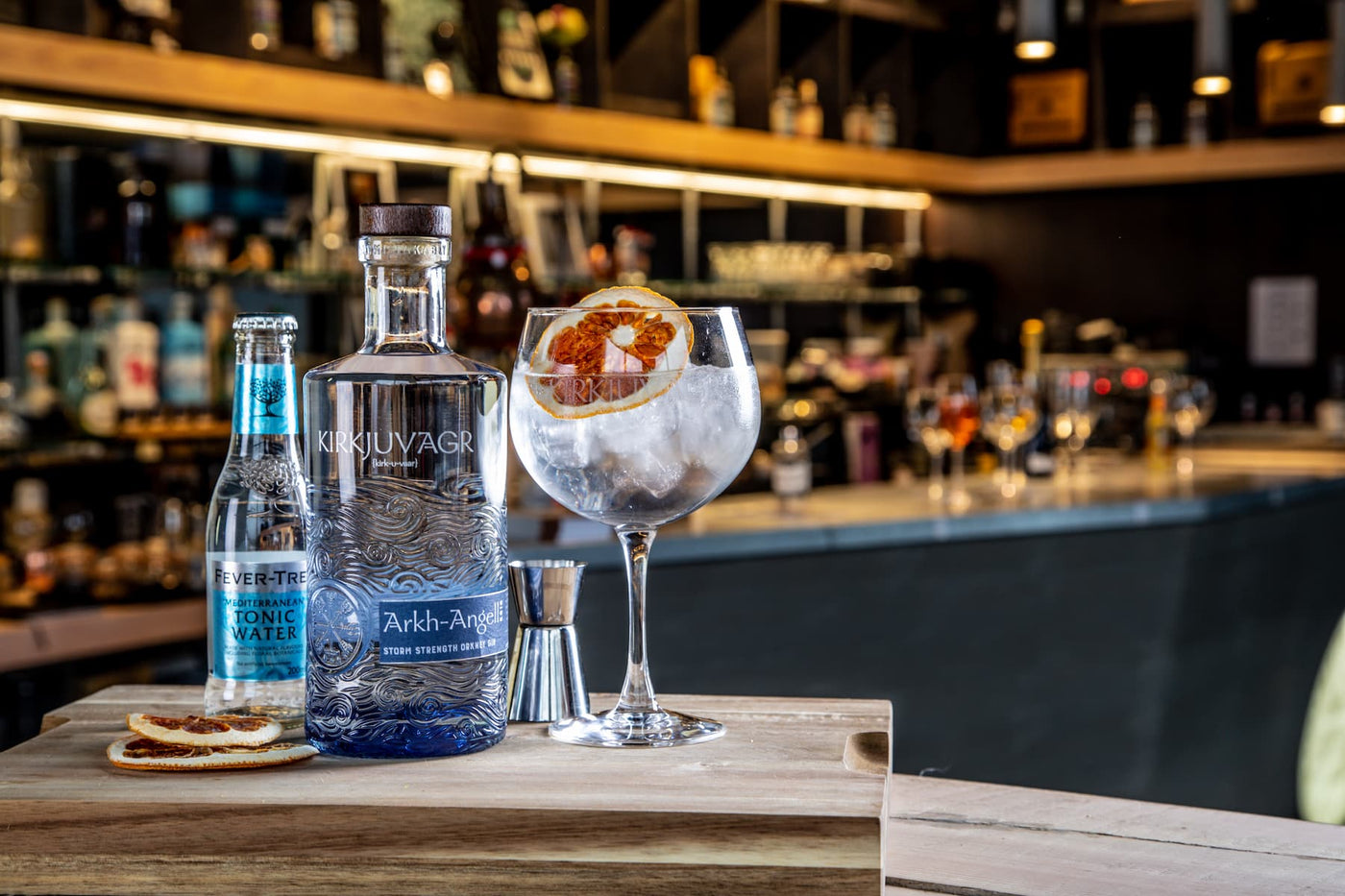 Perfect Serve
Arkh-Angell pairs wonderfully with tonic and pink grapefruit. Our storm strength gin is also incredible neat, over ice with a sprig of mint.